Perfect Grade
RX-78-2
Gundam
You can view more detailed areas by clicking on the various components below.
Click on the Kit Bash! logo to return to the index.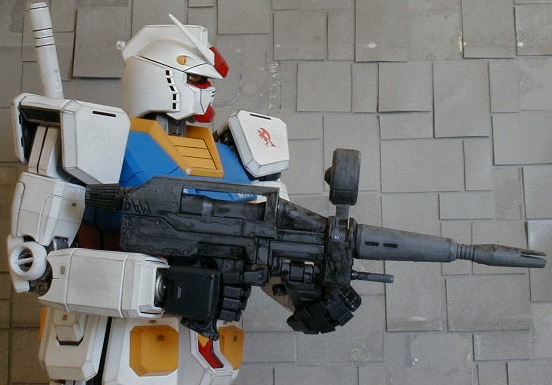 The beam rifle was done with a black wash instead of oil pastell.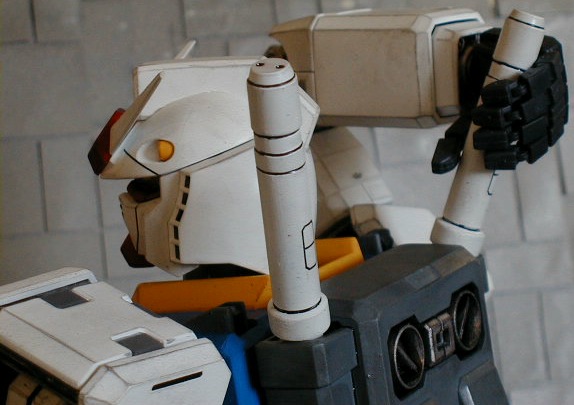 The beam sabers were done with oil pastel. You can also see the vulcan barrels in this shot.