Perfect Grade
RX-78-2
Gundam
You can view more detailed areas by clicking on the various components below.
Click on the Kit Bash! logo to return to the index.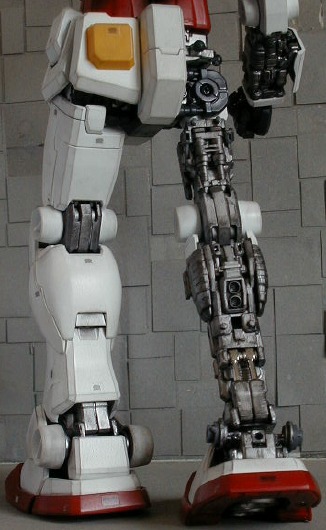 .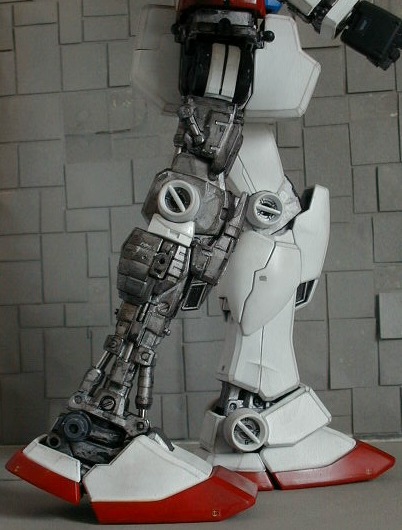 A VERY IMPORTANT thing to remember when doing the legs
is to make sure the chrome plated pistons don't get ANY paint
glue or even wash on them as this will cause them to get stuck
and become immobile.
Asside from that the legs are pretty much silver with a black wash and black oil pastel to highlight the edges of the white armor.