Perfect Grade
RX-78-2
Gundam
You can view more detailed areas by clicking on the various components below.
Click on the Kit Bash! logo to return to the index.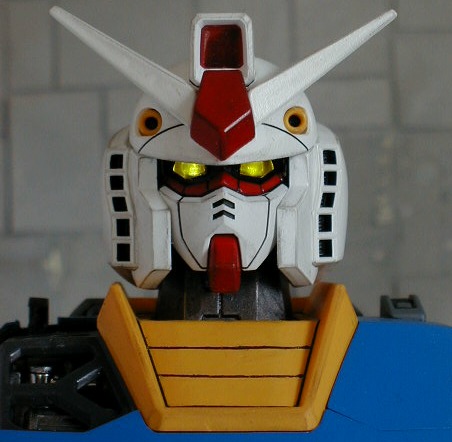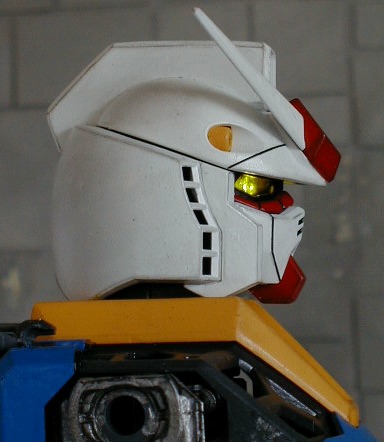 The head detailed up very nicely. But the challenge was the metal wire used to light up the eyes.
The figure to the left shows were I cut into the battery case (red box) to insure that contact would be consistently made with the metal contacts. Also buy cutting off the notch (green box) on the top front
part of the battery box you will be able to change the battery with out completely disassembling the head just to get to the locking screw. I also added adhesive mylar around the bulb piece of the LED were it faces into the eye piece. This has the benefit of not only increasing the brightness of the eyes when lit, but also gives the eyes a reflective quality when not lit. I tinted the eye piece with Gunze Sanyo clear yellow.