USS York
NCC-212
Zephyr Class Cutter

Silver Medal Scifi Winner - Three Rivers IPMS 2009.



This is an original starship design set in a time in Star Trek mythology equivalent to the original television series .
The 3 and 1/8 inch long by 2 inch wide model is 1/1000 scale. This kit is made from all pare parts, with the exception of the warp engine which is a quick plunge mold of the SRS Antares engine. 2 LED's , one in the saucer and one in the engine, along with fiber optic provide lighting. This started as me just playing with spare parts and at some point took on a life of it's own. Imagine my surprise when something I through together while I was waiting for paint to dry won a silver medal at the 2009 Pgh IPMS.




Zephyr Class Cutter
FASA STSTCS/RPG Stats are here..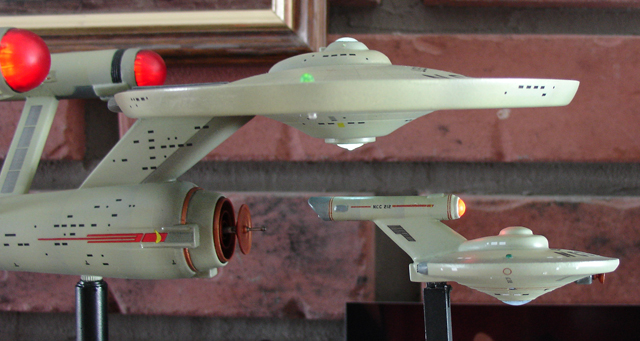 In scale size comparison with 1/1000 Constitution Class

.