MS-06D Zaku II
Desert
.

Another HG + MSV kit bash. The decals came with the MSV as did the backpack, head antenna, fore arm shield, spiked shoulder cap, gun,
cockpit/chest cover, and leg verniers. The most difficult part of this was the spiked shoulder cover. It was WAY out of scale so I had to carve
it down into 13 pieces and resize then all, then re-assemble the spiked shoulder cap -OUCH. This pretty much means I'll never do another
desert zaku. I also replaced the right shoulder shield with one of the resin one I cast in the past.
.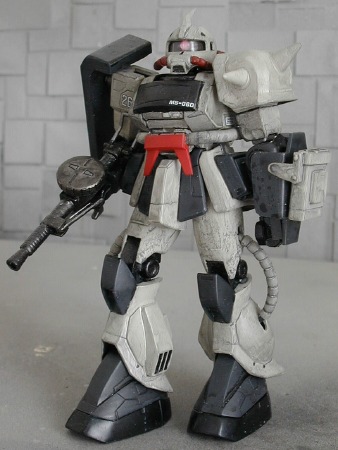 .....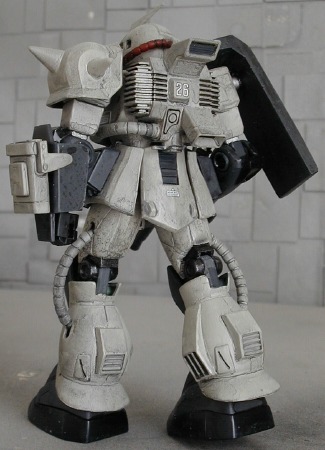 | | |
| --- | --- |
| | |