MS-06R1
Zaku II White Wolf
Shin Matsunaga
,

This was my first HG + MSV kit bash. I transplanted the HG joint system into the MSV lower legs by using aluminum pipe.
The shoulder shield is a resin replacement I cast myself using the shield that came with the HG kit and filling it in.
The spiked shoulder armor was cut from a FG zaku as a replacement for the malformed HG cover.
The 'White Wolf' decal came with the MSV as did the backpack, head antenna, and lower legs.
The thruster cones on the legs were recast of multiple HG kit cones.
The '573' decals were made on my ink jet printer using transparent address labels, then cut to form.
.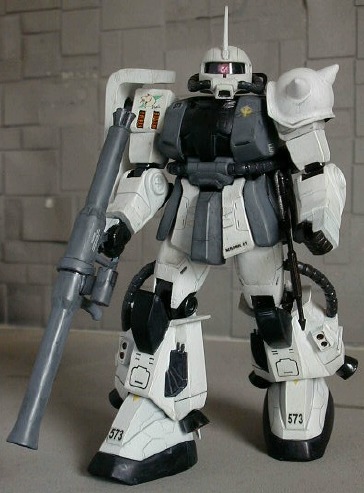 .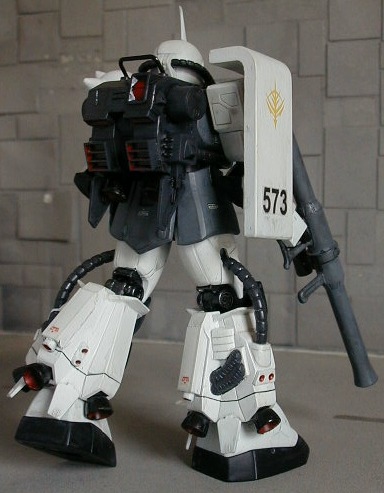 .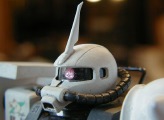 ...Close ups...