MS-06J
Zaku II
.
This is pretty much the stock HG Zaku. I changed the Shoulder shield for a resin recast I made.
The spiked shoulder armor was cut from a FG zaku as a replacement for the malformed HG armor.
I added the calf missile packs from a 0079 weapon pack and used tape from a damaged audio
cassette for the straps. The tank gun was left over from a megella kit and I added the pistol grip
and stabilizer handle from the zaku machine gun. I also extended the poles on the feet using
aluminum pipe. This gave the feet better clearance and maneuverability.
.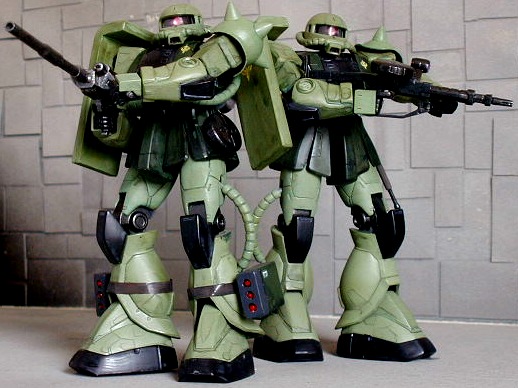 .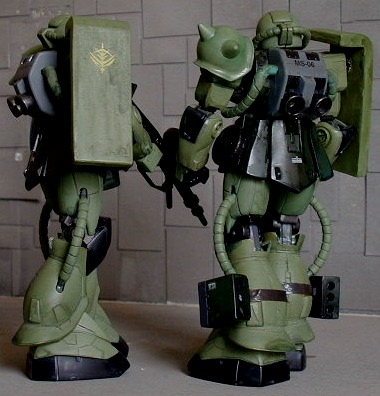 .
| | |
| --- | --- |
| | Close ups |