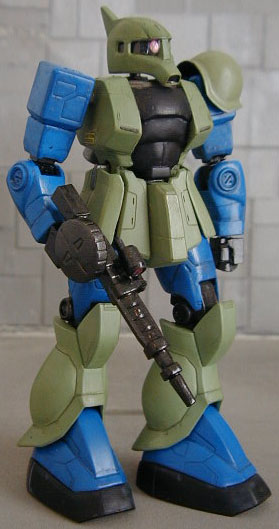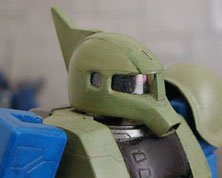 Close up
This is a Zaku-1 version of the HG Zaku.
The shoulder came from a FG Zaku model.
Cut sheet styrene was added to the Head for the antenna
and the central visor support.
The cockpit hatch cover was based off the HG cover
with putty added, then filed down and sculpted into shape.
I also extended the poles on the feet using aluminum pipe.
This gave the feet better clearance and maneuverability.