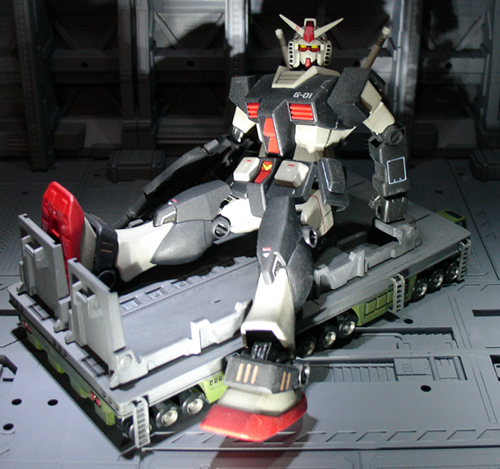 This is a kitbash combining the old RX-78-1 MSV model parts on to a HGUC RX-78-2 body.

The following parts were used from the MSV kit:
-Beam Sabers
-Back Thruster Pack
-Shoulder Armor
-Fore Arms
-Right hip skirt ammo clip
-Rear skirt bazooka mount protrusion
-Beam Rifle parts
-Ankle Armor

The MSV forearms were drilled out and modified to fit the HGUC polycaps and joint covers.

The rifle is a composite of the HGUC rifle with barrel and fittings from the MSV kit.

Panel lines where done with white ink.